In Italy, too, they consider the sudden death of basketball icon Kobe Bryant (41). For the cup match against Torino, the fans of football club Milan paid a tribute. And during minute 24, the back number of Bryant, a large banner appeared.
Kobe Bryant was a fan of Milan. Not coincidentally, between the ages of 6 and 13 he lived in Italy because his father played basketball there.
Tonight Milan Torino gave a party in the Coppa Italia. The competition was preceded by a homage to Kobe Bryant.
On the ledboardings around the field "legends never die" ("legends never die") and "SemperKobe" ("Kobe forever") appeared. Photos of Bryant and his 13-year-old daughter Gianna, who also died, appeared on the large screens.
For the first whistle, the lights went out and "Who wants to live forever" from Queen echoed. The players wore black mourning bands.
Images of the tribute in San Siro: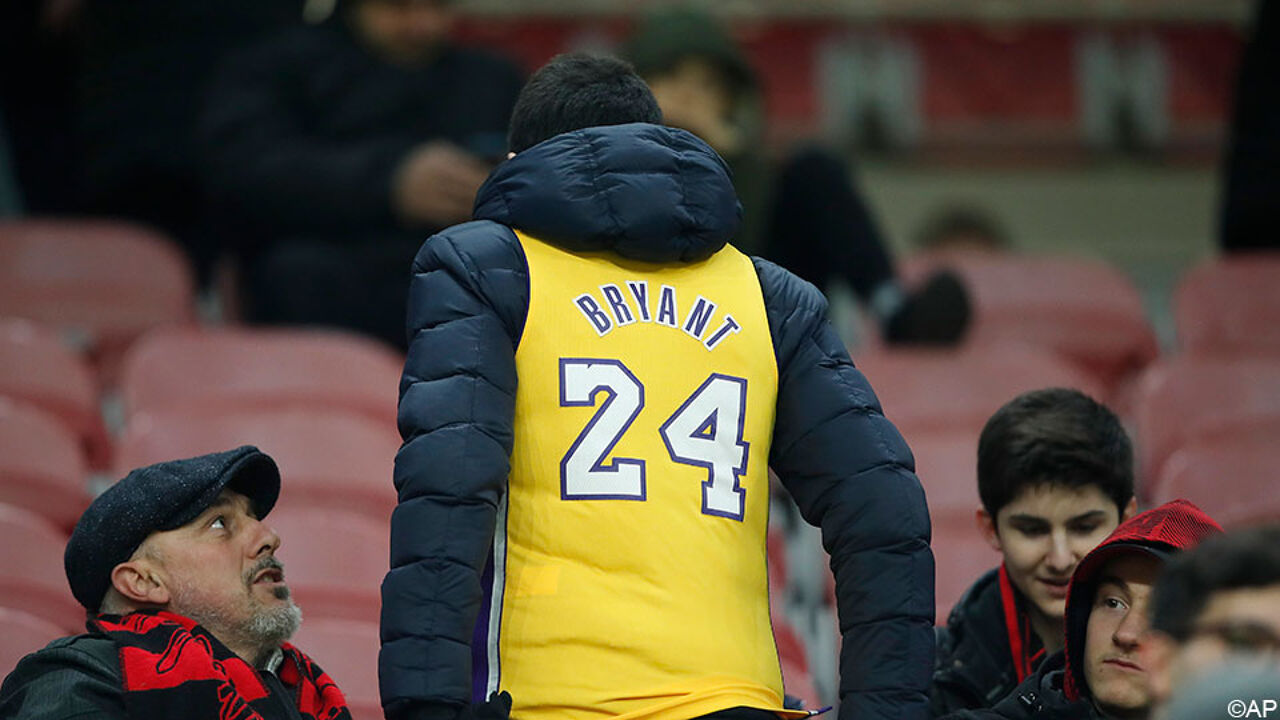 This Milan fan has put on his Lakers shirt by Kobe Bryant.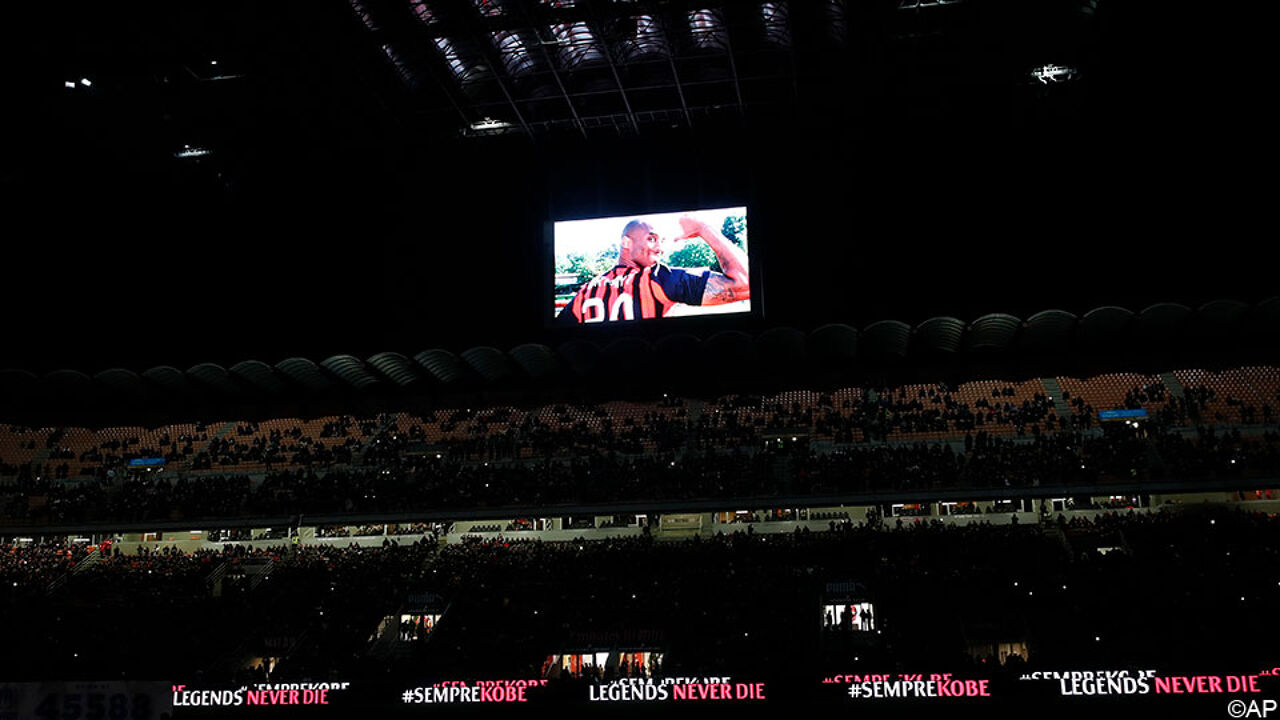 A photo of Kobe Bryant in Milan shirt appears on a screen in San Siro.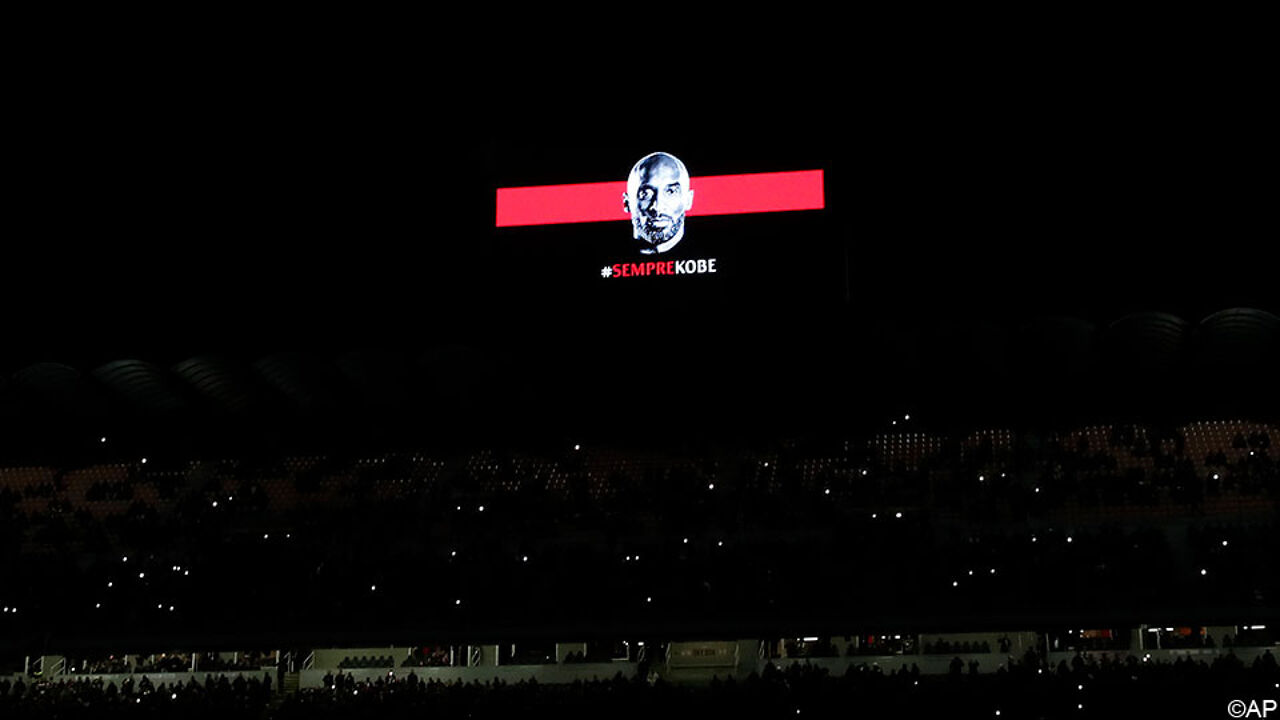 "Semper Kobe" or "Kobe forever" can be read below an image of Kobe Bryant.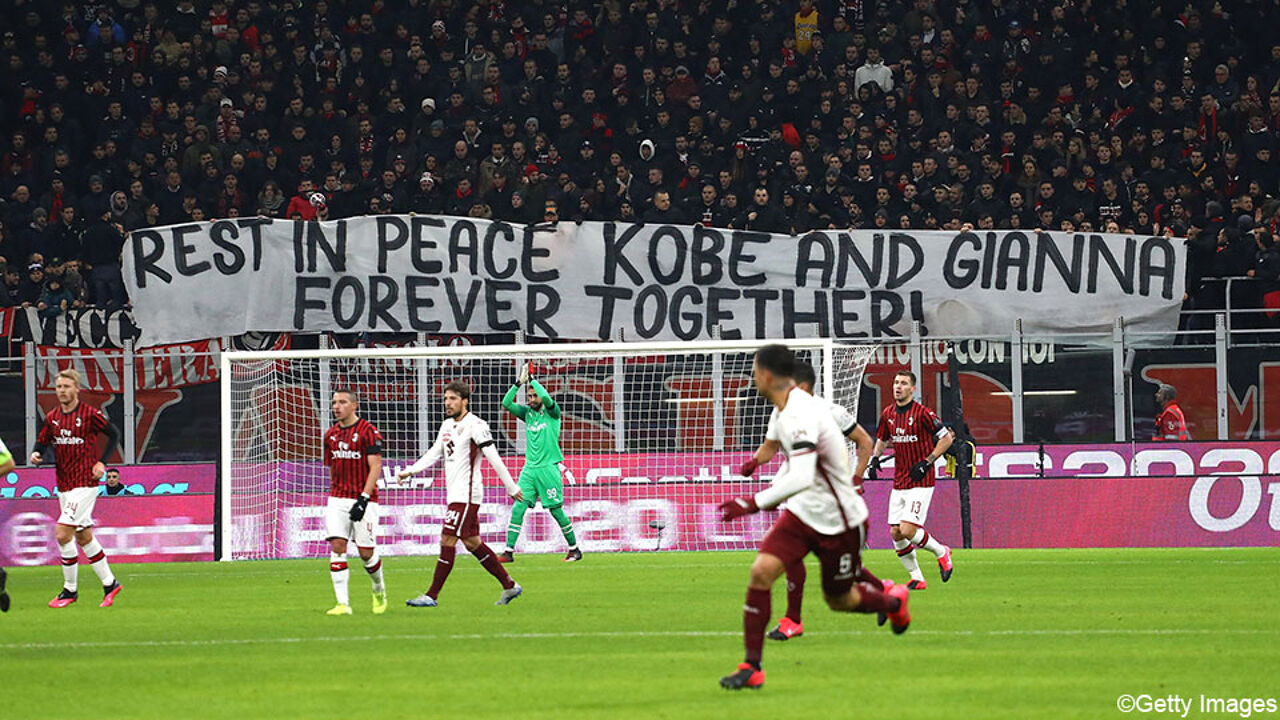 Supporters unroll a large banner in minute 24: "Rest in peace, Kobe and Gianna. You are together forever!"
VIDEO: Bryant visiting his favorite football club

Milan also won the match after extensions. 4-2 it was against Torino. Zlatan Ibrahimovic scored his first goal since his return to Italy.