new Delhi
Today is the 81st birthday of veteran Samajwadi Party leader and former Uttar Pradesh Chief Minister Mulayam Singh Yadav. On this occasion, Prime Minister Narendra Modi has spoken to SP founder Mulayam Singh Yadav. During this, he congratulated the veteran socialist leader on his birthday. UP CM Yogi Adityanath has also tweeted and wished the senior SP leader a happy birthday.
PM Modi tweeted this

Prime Minister Narendra Modi tweeted that he had spoken to SP founder Mulayam Singh Yadav and wished him a happy birthday. PM Modi said that he is one of the most senior and experienced leaders of our country, who is very serious about agriculture and rural development. I wish him a long and healthy life.
Also read: PM Modi will gift 5,555 crore drinking water projects to Vindhya region

UP CM Yogi Adityanath wishes birthday SP to veteran SP leader
On the birthday of senior Samajwadi leader Mulayam Singh Yadav, he is constantly receiving congratulations. Uttar Pradesh Chief Minister Yogi Adityanath has also tweeted. He wrote, 'A very happy birthday to the former Chief Minister of Uttar Pradesh, Samajwadi Party founder Mulayam Singh Yadav ji. I wish you good health and long life from Lord Shri Ram.
PM Narendra Modi's new formula – not the problem, focus on this 3P
Samajwadi Party made this tweet regarding senior leader
The official Twitter handle of Samajwadi Party has also greeted Mulayam Singh Yadav's birthday via tweet. It is written that on the birthday of the respected leader of Samajwadi Party, hearty congratulations and best wishes to him! With the blessings of Netaji, we are all determined to strengthen the Samajwadi Party by continuing the struggle for social justice together. Prayers to God for Netaji's longevity and health.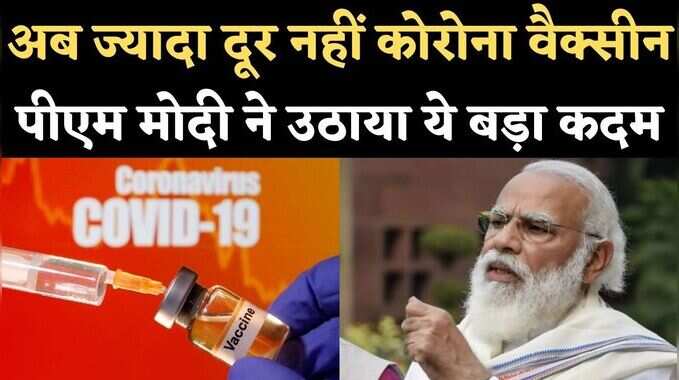 Corona vaccine not far away, PM Modi took this big step
Younger brother Shivpal Yadav also tweeted congratulations
Mulayam's younger brother and progressive Samajwadi Party President Shivpal Singh Yadav also tweeted and congratulated him. He said, 'Happy birthday greetings and best wishes to the respected Netaji, who wrote a memorial of sensitive politics due to the inspiration and energy of all of us and our public struggles. May you live long, be healthy and give direction to the country and society, such auspiciousness. '