Former Congress presidents Rahul Gandhi and Priyanka Gandhi have reached out to meet the family of Hathras victim. Police security is very tight there. The government has allowed only five people to meet.
New Delhi, Jagran Correspondent. Former Congress presidents Rahul Gandhi and Priyanka Gandhi, along with 35 MPs, left from Delhi to meet the family of Hathras victim of UP and reached Hathras. The two leaders reached there amidst tight security and loud noise. Five leaders, including Priyanka Gandhi and Rahul, asked him how they were going. During this time there was very tight security. The UP police was standing on the sidelines. Here, the victim's family met for an hour in a closed room. After meeting, Priyanka Gandhi said that we will fight against injustice. Let me tell you that before this, the UP police has been trying to stop them on DND for a long time. However, the government allowed five people to leave amidst the commotion of activists. At the same time, the DND flyover caused a groan from the jam.
Hathras case:
Which leaders get permission
Rahul Gandhi
Priyanka Gandhi
Adhir Ranjan Chaudhary
Ghulam Nabi Azad
Casey Venugopal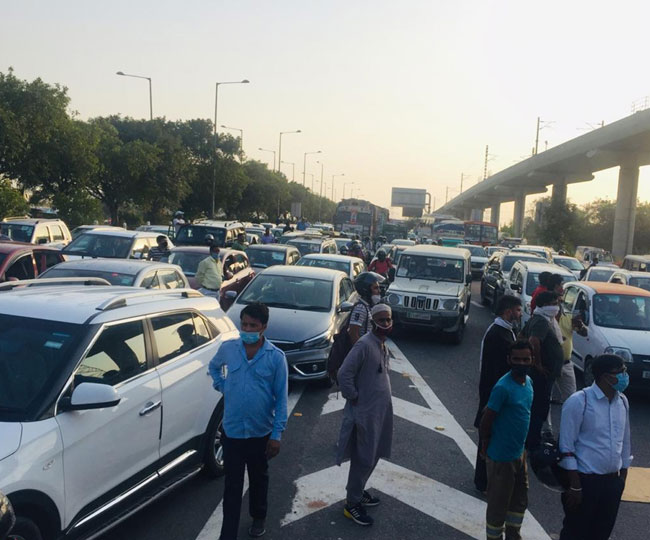 #WATCH: Congress leaders Rahul Gandhi and Priyanka Gandhi Vadra arrive at the residence of the victim of #HathrasIncident. pic.twitter.com/98xDRRSfY0

— ANI UP (@ANINewsUP)
October 3, 2020
This is how the whole incident happened throughout the day
The names of the five leaders have been decided. The five leaders went to meet the family of the victim of Hathras. However, other Congress workers were also demanding to be let along.
On the DND, the Congress uproar when the convoys of MPs including Rahul and Priyanka were stopped by the UP Police. There was constant sloganeering. Additional CP Love Kumar also tried to talk to Congress leaders. Let me tell you that the toll plaza jammed the Yamuna due to the commotion. People had to diversion on the route and were upset with the jam.
The border was cordoned off by the police due to the presence of leaders and activists. ACP and Rannvijay Singh of Noida Zone were given the responsibility of repatriating Rahul and Priyanka Gandhi's convoy. He was constantly understanding both. The border was completely sealed.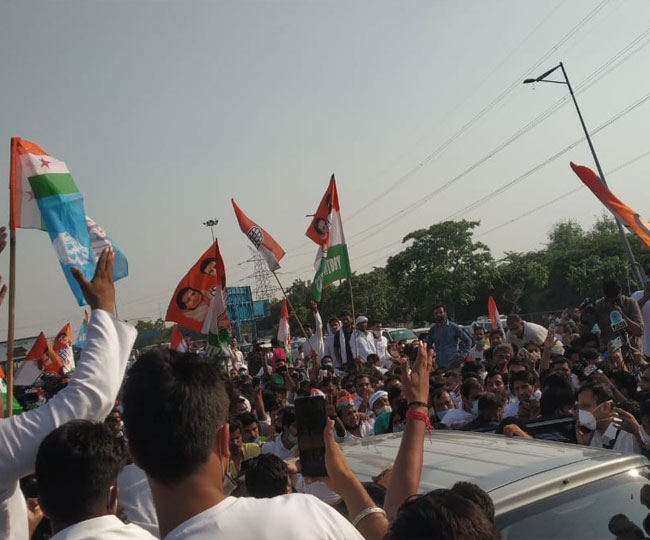 Another ambulance got stuck in the jam. Even before this, an ambulance was stuck in a jam, which was somehow dispatched by the policemen.
In view of this, the Noida Police says that Congress leader Rahul Gandhi will not be allowed to enter the Uttar Pradesh border. Under this, DND will be barred from entering Noida.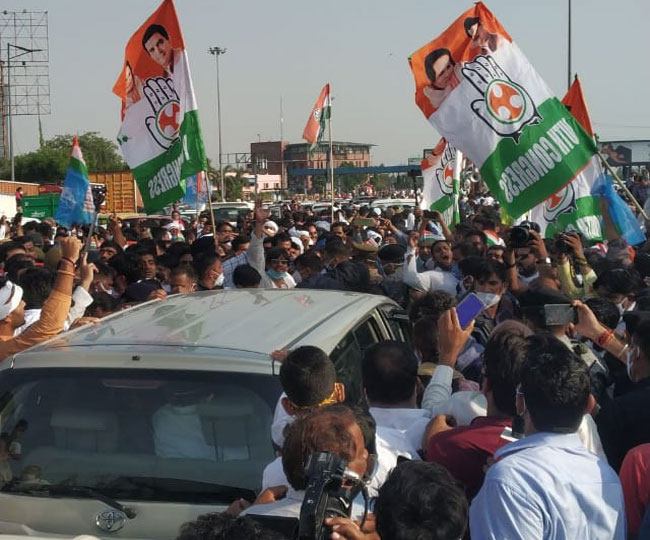 At the same time, a large number of Congress workers had gathered on the DND as soon as Rahul and Priyanka Gandhi Vadra received information about going to Hathras. The crowd is so jam-packed several kilometers long.
Coronavirus: Rest assured that your newspaper is safe, read – Expert opinion and watch – Video
Download Jagran app and get job alerts, jokes, shayari, radio and other service with all news of news world