Amar Ujala Network, Ghazipur
Updated Wed, 28 Oct 2020 01:30 PM IST
Alka Rai, Priyanka Gandhi.
– Photo: Amar Ujala
Alka Rai, MLA from Muhammadabad Legislative Assembly constituency in Ghazipur district and wife of Krishnanand Rai, accused the Congress of saving Mukhtar Ansari. In a letter to Congress national general secretary Priyanka Gandhi Vadra on October 27, she has asked Rahul Gandhi and Priyanka Gandhi the reasons for their silence in Mukhtar's case.
At the same time, seeking the response of the letter, being a woman in taking action and punishing the criminals, has appealed for help. He described it as a matter of concern to give justice to the woman and widow and denial of justice due to Mukhtar not reaching the court. Alka Rai's letter to Priyanka Gandhi Vadra is also going viral on social media and her son has also confirmed it.
The evening of October 27, BJP leader and Krishnanand Rai's wife MLA Alka Rai wrote a letter to Congress leader Priyanka Gandhi and sent it to him via mail-post. He has accused in the letter of not wanting Mukhtar Ansari from Punjab to be sent to UP for production in several cases.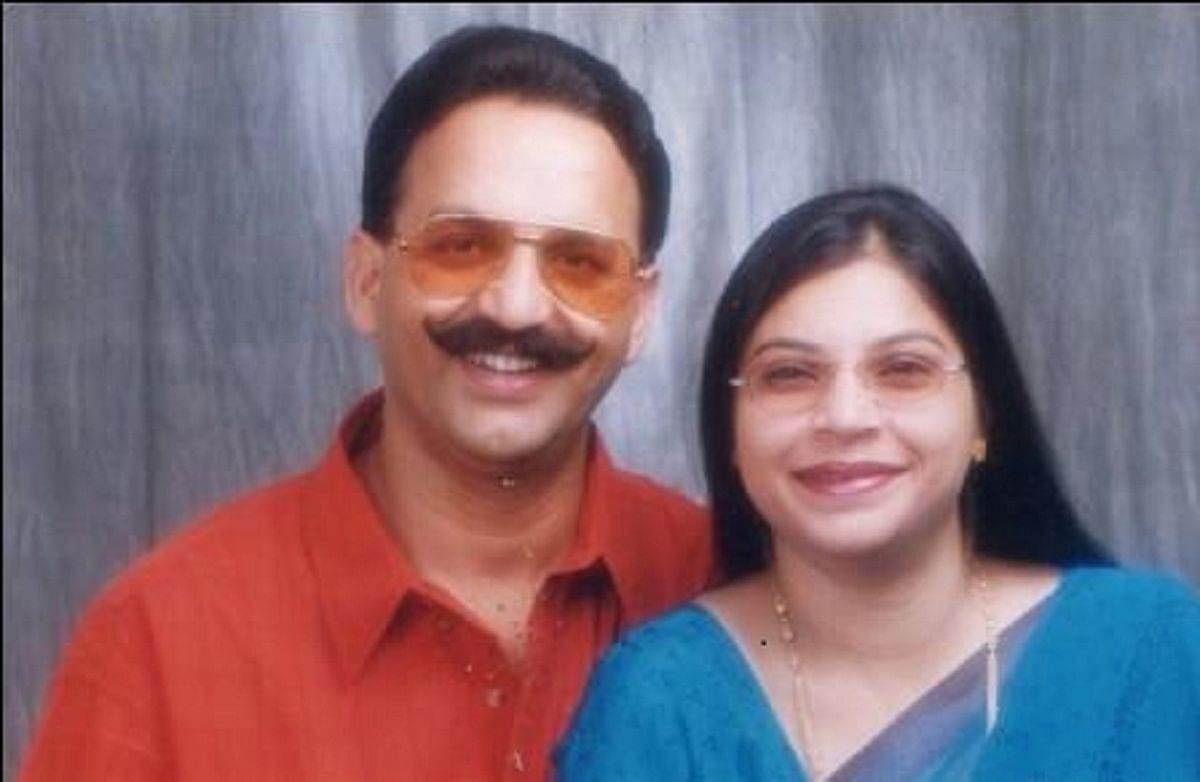 MLA Mukhtar Ansari and wife.
– Photo: Amar Ujala
The allegation is that the Punjab government is trying to save the notorious criminal. Alka Rai said that she has been fighting continuously for the last 14 years for the murder of her husband and is standing against the culprits. Congress's attempt to save Mukhtar is like a blow to hundreds of people standing in the hope of justice.
Accusing the Punjab government of making excuses every time and not sending Mukhtar and said that if Mukhtar does not have muscle, how will justice be done? Let us tell you that Mukhtar Ansari is currently lodged in Ropar Jail in Punjab and efforts are on to bring him to Uttar Pradesh.
Recently, on 21 October, the MP / MLA court of Prayagraj was produced in the case of Ghazipur, for which police and vehicles had gone to Punjab to take Mukhtar. The Punjab government had cited a sickness by creating a separate medical board for Mukhtar and talked about bed rest for three months.
The government refused to send Mukhtar in the condition of illness. After this, 14 soldiers including one inspector from Ghazipur, one of the constables returned to Barang Ghazipur, although efforts have been continued at the court level since then.