The India-US 2 + 2 dialogue has begun. US Secretary of State Mike Pompeo and Defense Minister Mark Asper arrived in New Delhi on Monday. After reception, he sat at the table with his counterparts, S Jaishankar and Rajnath Singh. In Monday's meeting, discussions on enhancing defense cooperation and intelligence sharing between the two countries were discussed. Apart from this, the issue of the current situation in the Indo-Pacific and the ongoing military tension with China in East Ladakh also arose. Tuesday, today is very important in 2 + 2 conversations. The historic BECA will be signed between the two countries. The consensus on BECA just days before the US election is a clear indication of how strong the relationship between the two countries has become.
Two important agreements will be approved today
The Indo-US between the Basic Exchanges and Cooperation Agreement for Geospatial Cooperation (BECA) will be signed today. There will also be a Maritime Information Sharing Technical Agreement (MISTA) between the two countries. This will further increase cooperation between the two navies.
Fourth important agreement between India and America
Three major agreements have been reached between India and the United States so far and BECA is the fourth. In 2002, the General Security of Military Information Agreement (GSOMIA) was signed between the two countries. This was followed by the Logistics Exchange Memorandum of Agreement (LEMOA) in 2016 and the Communications, Compatibility and Security Arrangement (COMCASA) in 2018. The previous UPA government kept LEMOA, COMCASA and BECA in limbo during their 10-year tenure. He initially argued that this would put India's 'strategic autonomy' at risk. Later agreements could not be reached due to opposition from left parties. The NDA began moving forward on these agreements after coming to power in 2014.
BECA has many benefits for India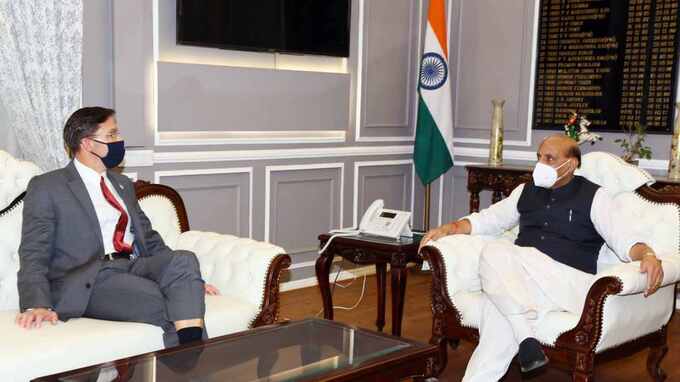 BECA is a very special agreement that the US makes with its closest countries. Since this opens up the way to share highly sensitive and classified information, BECA becomes very important in such a situation. BECA is intended to be a partnership of geospatial data, including nautical and aeronautical charts. Once the agreement is signed, India will get accurate data from the US satellites which the military can use. In addition, maps, nautical and aeronautical charts, commercial and other unclassified imagery, geodetic, geo-physical, geo-magnetic and gravity data will also be shared.
Does not work without BECA?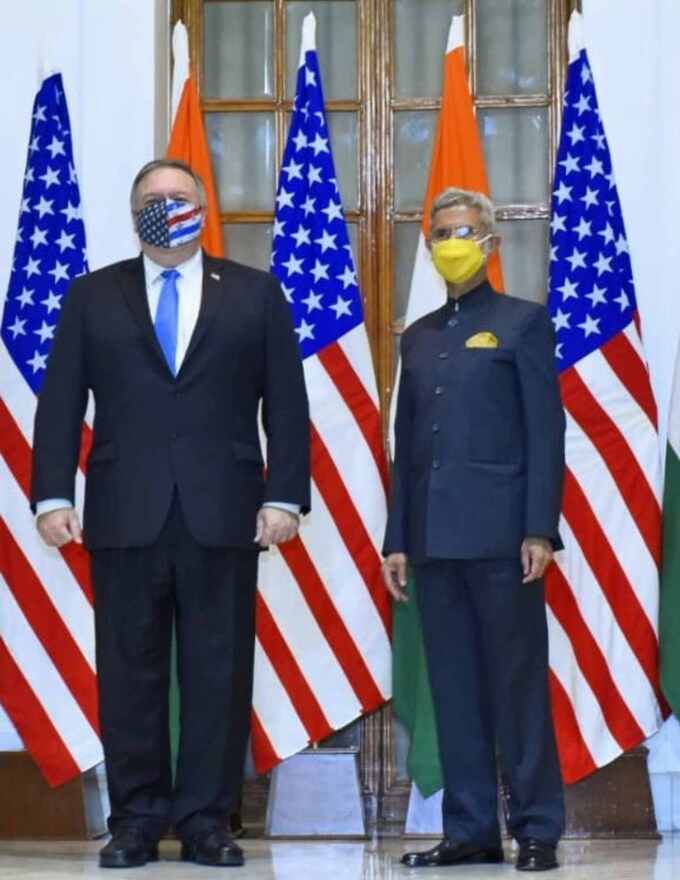 Some questions are also being raised about BECA as India has a strong satellite imaging capability. However, an official explained its importance, saying, "But we do not have the capabilities to provide real-time and accurate data for long-range missile targeting and navigation."
India and America have come closer because of China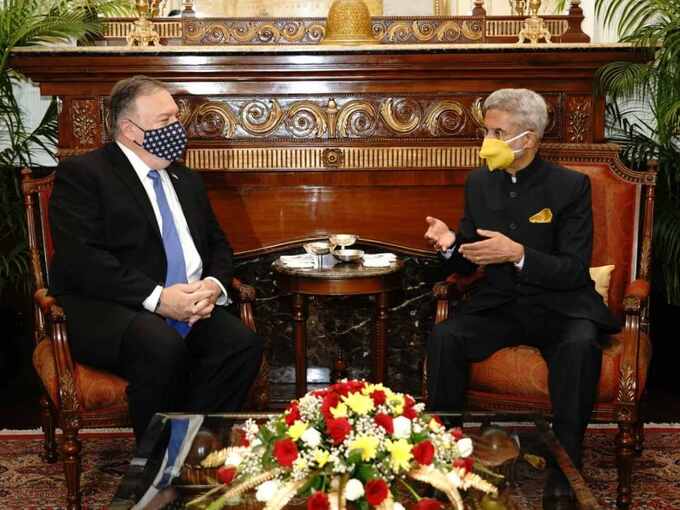 The way the whole world saw China's attitude in the year 2020, it has created an atmosphere against China at the global level. In a way, the US is leading an anti-China group. China has intensified the process of signing BECA by creating military tension in eastern Ladakh with India. India is also getting military intelligence from the US right now. Just like in July-August 2017, Doklam was found at the time of controversy. According to an official, the process of intelligence and data sharing will be further smoothed by BECA.