The name of Lekhi Deviswari Devi (Lekhi Devi) was changed, but no tradition could change the account of destiny. Later, the personal life of Lekhi Devi, known as Rajmata Vijayaraje Scindia, was in turmoil, political life was no less dramatic. Vijayaraje's arrival in politics was nothing short of a film drama. Coming into politics despite differences with the first Prime Minister Jawaharlal Nehru, colliding with Indira Gandhi and some historical tales of a 37-year-long political journey since the inception of the Jana Sangh and the Bharatiya Janata Party Learn.
Rajamata Vijayaraje, who once made a unique record of not losing elections, was a way to save her husband from the government's anger. Before the election of 1957, Gwalior was an important area because there were 8 Lok Sabha seats and 60 Vidhan Sabha. Here the Hindu Mahasabha had become a stronghold and the organization got the support of Jivajirao Scindia in the elections of 1962.
read this also :- How did Ramabai Ranade open many doors for women?
This alliance was disturbing the Congress, so constant messages were being sent which could prove dangerous in the near future for the husband of Jeevajirao, the King of Gwalior, Vijayaraje. But Jeevaji was very fond of his horse racing. Journalist Harihar Swaroop wrote that Vijayaraje sensed the danger and turned to Delhi and met Pandit Nehru and told that Maharaj was not opposed to the Congress. This conversation was something like this.
Memorable picture of Vijayaraje Scindia in his youth.
Nehru: Okay, Maharaj is not against us, so now prove that he is with us. He will have to come to Parliament as a Congress candidate.
Vijayaraje: But Pandit ji, he has no meaning in politics. He will never candid for Congress. This is what I have come to tell you properly.
Nehru: Then, be the Congress candidate. Pant ji and Shastri ji are watching the system of party tickets, you meet them.
read this also :- BJP played master stroke by combining JP and Nanaji with ownership plan?
Alliance broken and then political experiment
Despite not wanting Vijayaraje, he was forced to join politics by joining Congress because Jeevaji Rao also decided the same. But after the absence of Pandit Nehru, his differences with the Congress quickly surfaced and his deadlock with Madhya Pradesh Chief Minister DP Mishra increased even before the 1967 elections. The result was very bizarre.
Also read: How did the Swatantra Party emerge as a storm ended in a jolt?
Since Vijayaraje was new in politics and at that time the exercise of finding alternative to the Congress was proving to be an experiment in the politics of the country itself. Vijayaraje, who won both the elections, decided to go ahead with the Jan Sangh.
The secret plan that led to the fall of MP government
Vijayaraje had taken DP Mishra's behavior to heart and now she had attained the status of Rajmata in MP politics. In order to topple Mishra's government, his minister Govind Narayan Singh, along with 30 Congress MLAs, made a secret plan, which included Rajmata's untold endowment. Suddenly, Mishra's government fell and for the first time a non-Congress government was formed in MP.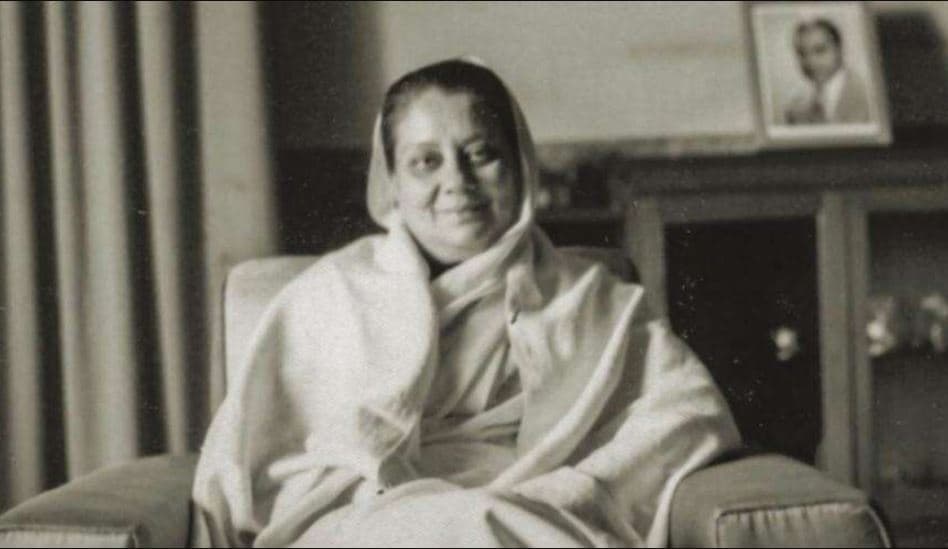 Rajmata Scindia, who was important in the politics of Madhya Pradesh, made a political record even outside the state.
A coalition named 'United Legislative Party' formed the government in which Rajmata became the supreme leader and Singh the Chief Minister. However, this experiment lasted for one and a half years and then there were differences between Rajmata and Singh, and Singh, who toppled Mishra's Congress government, again went to Congress.
Did not lose herself, but could not win Vajpayee in 'Dharmasankut'
Rajmata was famous for her dominance in Gwalior region. It was said that in the entire state, from which seat she stood, she could win from there. Since Rajmata's son Madhavrao Scindia had become one of the top leaders of the Congress, the 1984 election led to a dire situation in front of Rajmata as Atal Bihari Vajpayee filled the election papers against Madhavrao.
In conducting the election campaign against the son, Rajmata was angry about how to do justice to the party. According to senior journalist Krishna Pratap Singh, Vajpayee declared himself the 'Dharmaputra' of Rajmata and within a short time Rajmata came out in the campaign of Vajpayee against her son Madhavrao. However, Vajpayee lost this election by a big margin. This was about the same time that Lal Bahadur Shastri's wife Lalita Shastri took part in an election campaign against son Sunil in favor of Vishwanath Pratap Singh.
read this also :-
man Why do you rape?
Were Pakistani soldiers in Chinese uniform in the Galvan Valley faceoff?
Due to ill health Rajmata distanced herself from politics in the late 1990s, but remained with the respected status in the BJP till the end. Be it the movement associated with Ram temple or the Pragati Yatra of BJP, Rajmata has been remembered for her leading role at every turn. With this political life in turmoil, his personal life became the document of many tragedies. Some facts of Rajmata's personal life:
* Lost mother at the age of nine.
* His father and grandmother clashed for his custody. It was Nani who raised him.
* Father married her to another girl only six years older.
* Her husband died at the age of 45 years.
* His elder daughter did not live in puberty.
* There was a dispute over the property with the only son. Many accusations between mother and son reached even the lowest level and in the will they had to write that the son will not perform the last rites.
* Rajmata had also made serious allegations against Madhavrao for police atrocities in Emergency during Indira Gandhi's time.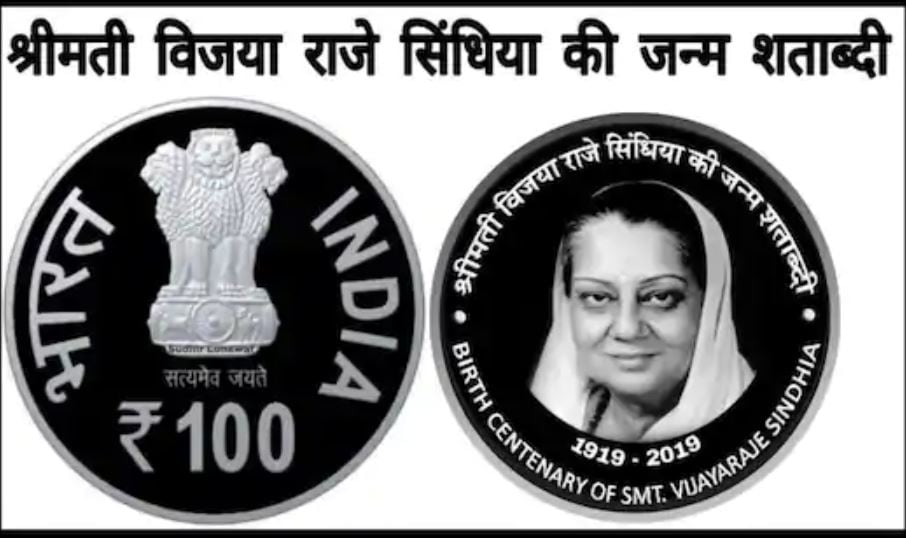 A commemorative coin of 100 rupees was issued in memory of Rajmata.
Gentle, gracious and polite image
Despite the bitter experiences of life, people who know Rajmata closely tell that she was a very comfortable woman. If someone called her 'princess' or 'princess', she opposed it. 'Call me all authors Devi, say the same', often used to interrupt others in this way. According to Swaroop, when the formal proposal for marriage from Jeevajirao reached them, the same thing happened.
'You don't have to do' Mujra 'in front of me.
"But we only give this honor to our Highness, Your Highness."
According to the tradition of the Scindia Gharana, her feet were bowed in front of the Queen. The name of Lekhi Devi, who refused everyone for this Mujre, was changed to Queen Vijayaraje Scindia, according to the tradition of the Scindia Gharana. By changing the name, they continued to get 'victory' in the election field, but in the field of life, the saying came that what is there in the name!