News Desk, Amar Ujala, Ballia
Updated Sun, 18 Oct 2020 09:28 PM IST
Ballia Kotwali reached main accused Dhirendra
– Photo: Amar Ujala
The STF team, along with Direndra, the main accused in the Durjanpur murder case in Ballia district, reached the local police station. After this, the STF was handed over to the police. Police will seek remand after their appearance in court tomorrow. The main accused Dhirendra Pratap Singh of 75 thousand was arrested by UP STF near Janeshwar Mishra Park in Lucknow on Sunday.
Earlier on Saturday morning, Santi Yadav and Amarjeet Yadav of 75-75 thousand named in the crime were arrested by the Ballia Police. UP police had announced a reward of 75 thousand rupees on Dhirendra Singh. So far, only 9 have been arrested out of the eight named and around 25 unknown accused.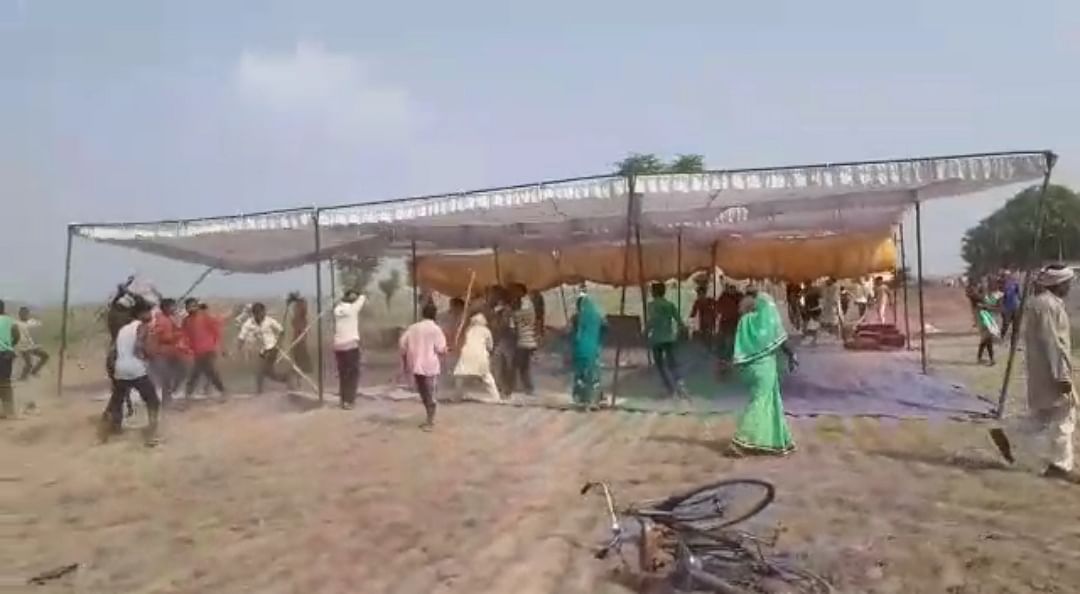 Battle in Ballia massacre
– Photo: Amar Ujala
Deputy Inspector General of Police Subhash Chandra Dubey said that one or more weapons have been used in Durjanpur. He said that after watching the video of the scene, it is learned that at least ten rounds have been fired during the stampede and the fight. This much firing cannot be done with any one weapon.
He said that Jayaprakash Pal was shot with a revolver. The four bullets found in his body during the post-mortem are revolvers. He said that the main accused Dhirendra Pratap also had a revolver license. Now that he has been arrested, he will also be questioned about the weapon during interrogation.